Dr. Reham Metwally was born in Cairo, Egypt. She completed her DMD, in faculty of Dentistry, Suez Canal University in Egypt 2001. She had her master degree in Oral radiology in 2009.
Dr. Metwally moved to Canada with her Family, and became a certified dentist in Canada 2012. A member of the Royal collage of Dental Surgeon of Ontario (RCDSO) and Ontario Dental Association (ODA).
Dr. Metwally also participates in ongoing continuing dental education to stay current on all procedures and techniques. A family dentist in Mississauga, Ontario. Dr. Metwally is focused on providing care in the area of restorative dentistry, endodontics (root canal treatment), oral surgery and moderate sedation.
Dr. Metwally wants to help her patients enjoy quality dental care. She is a highly grounded individual that immediately eases any anxiety you may have about the dentist. She enjoys working with children and building relationships with her patients. She is very quick to gain the trust of adult and children who have a previous dental experience which may have left you hesitant about seeking the dental treatment you need and deserve.
She is married and a mother of two kids. Dr. Reham in her free time is busy with her kids "Adam" and "Nora". They enjoy many outdoor activities and traveling. Dr. Metwally love to listen to music and play piano. She speaks English and Arabic.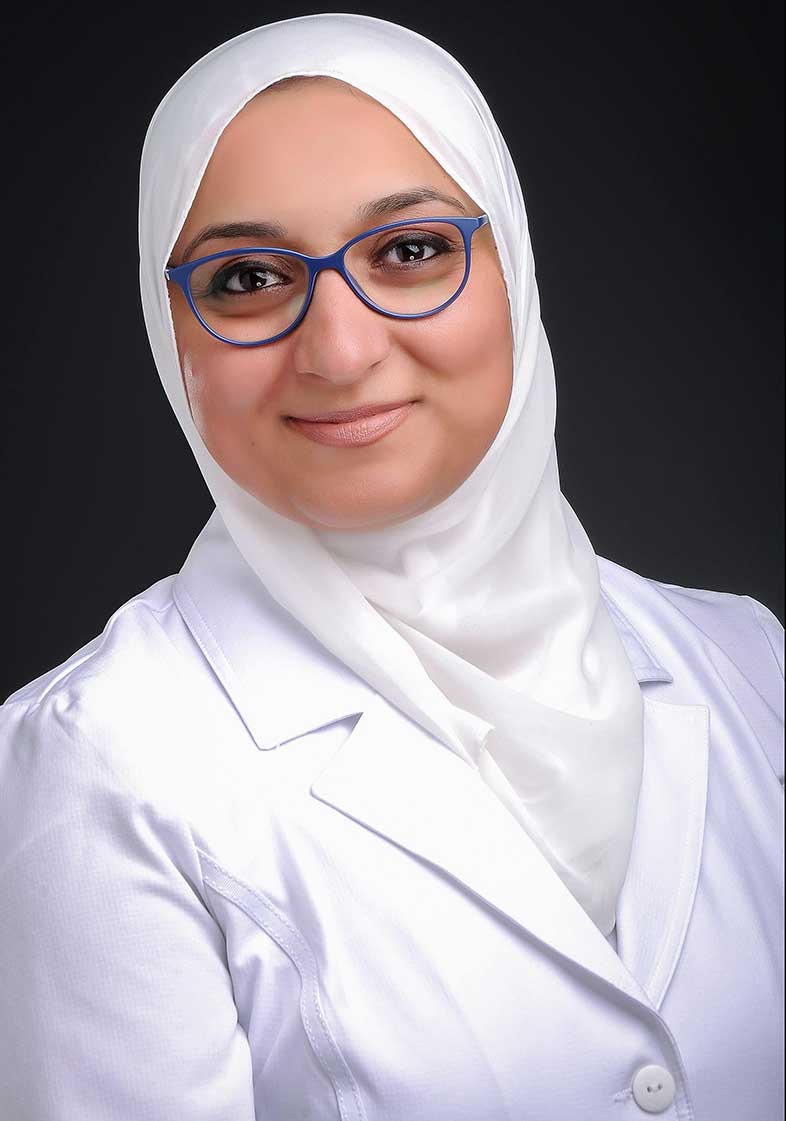 Preventive – Professional/Cleaning
Prevention is always better than cure. At Mississauga Dental House we believe in routine dental cleaning and check-ups.
White Fillings
White filling is a common restorative dental procedure. When a tooth begins to decay the dentist may need to fill it to prevent further decay of the tooth.
Dental Crowns (Caps)
Dental crowns help restore the normal shape and functionality of your tooth. Filling help fill the decay, but a crown brings back the normal shape.
Teeth Extractions
Mississauga House Dental will do their best to restore your teeth. Tooth extraction is the last option when: a tooth is beyond repair, the wisdom tooth is troubling a lot.
Bridge
A bridge is needed when few teeth are missing between teeth's. The gap left between teeth's can hamper the alignment causing them to rotate, twist and shift around in the space.
Dentures (Complete or Partial)
Dentures are removable prosthetic teeth. They are an optimal solution to restore teeth in your mouth. Dentures are recommended for patients who are missing all their teeth.
Root Canal Therapy
Root Canal Therapy is also known as Endodontics. It is needed when there is an infection in the tooth causing pain. The inside of a tooth is called pulp.
Dental X-Rays
X-Rays provide a comprehensive assessment of your oral health. It helps in a thorough examination of your teeth, gums, jaw line, jaw joints, and mouth.
Nightguard/Sportguards
If you grind or clench your teeth a lot, it can wear down the enamel of your teeth with time. Over time this could damage your teeth in many ways.
Teeth Whitening
Need a bright, winning smile? Teeth whitening is the best non-invasive easy procedure to brighten and get white teeth.
Light to moderate sedation
Sedation or sleep dentistry is a procedure where the patient is put to sleep with anesthesia. Sedation can be partial where the patient retains consciousness.
Flexible appointments and urgent care. Better Health Care is Our Mission